Dear Magickal Badass Healer,
Are you tired of playing it small, of hiding your incredible gifts, and feeling the weight of ancestral whispers guiding you to something greater? I hear you. I feel your call, and I understand the struggle of navigating the multi-dimensional while trying to maintain your sanity and authenticity.
Let's face it; you've been in hiding for too long. You're the one everyone turns to, the one who carries the ancient medicines, but perhaps your confidence has been a bit shaky. Maybe you fear being labeled as "crazy." Well, guess what? Crazy is subjective, and if you are the real deal, the world needs you now more than ever.
You've been hiding because of the insidious fear of judgment, of not fitting into societal norms. You're conscious of the toxic energies out there, and you're afraid of losing touch with your true self. It's a struggle to navigate the realms of your gifts while remembering to eat and take care of yourself.
But here's the truth – the world is calling for those with gifts like yours to rise. To step into their power and bring forth the unique medicine of their lineage. The world depends on your greatness, and it's time to stop playing it small.
The Quantum Liberation Intensive is Your Key to Unleashing Your Magick! 

🌟 This Journey is For You, Magickal Soul! 🌟
This transformative experience is tailor-made for the brave and authentic souls who have been hiding their incredible gifts, feeling the ancestral whispers tugging at their spirit. If you resonate with any of the following, this is your call to rise:
✨The Hiders of Brilliance: If you've been quietly carrying ancient medicines, guiding others from the shadows, but your confidence has wavered, this journey is your invitation to shine.
✨The Fearful Dreamers: If the fear of being labeled "crazy" has held you back from fully embracing your uniqueness, it's time to rewrite the narrative and step into your authenticity.
✨The Boundary Navigators: For those who navigate the multi-dimensional but struggle to find balance and self-care, this is your sanctuary to reclaim your power and maintain harmony.
✨The Unseen Healers: If societal norms and judgment have kept your magical gifts hidden, this space is where you can emerge, unapologetically showcasing the beauty in your differences.
✨The Soulful Strugglers: For those facing challenges in self-care and feeling the weight of losing touch with their true selves, this journey is a compass guiding you back to your soul's essence.
✨The World-Changing Magicians: If you hear the world's call for greatness and feel the responsibility to share the unique medicine of your lineage, it's time to stop playing small and rise into your power.
This Quantum Liberation Intensive is a sacred space for Magickal Badass Healers who've been in hiding. It's a call to reclaim your authenticity, amplify your unique gifts, and emerge as the powerful force the world has been waiting for. If you hear the call, if your soul stirs at the thought of stepping into your greatness, then this journey is unequivocally for you.
Ready to rise? 

What are the details?
🪬

12 Weeks of Personalized Coaching:
Weekly 2-hour Zoom calls recorded for your convenience.
Unlimited email support to guide you between sessions.
🪬 Holistic Insight
Receive your Quantum Human Design Chart for self-understanding.
Map your unique gifts and practices for exploration.
Establish ethics and boundaries for mutual protection.
🪬 Real-Time Practices:
Unique practices to amplify your energy and clear out negativity.
Co-create empowering rituals for your initiation into fullness.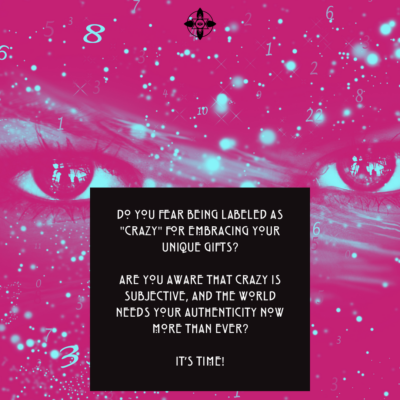 Commit to Your Transformation:
This isn't just a coaching program; it's a sacred journey of self-discovery and empowerment. Commit to showing up fully, and I guarantee you'll emerge from this 12-week intensive completely transformed. Embrace your true self, walk your path with confidence, and know that the world is eagerly awaiting the magic only you can bring.
As we sing in our Priestess community, "Sweet love, do not play it small. The world depends on your greatness!"
Ready to Rise?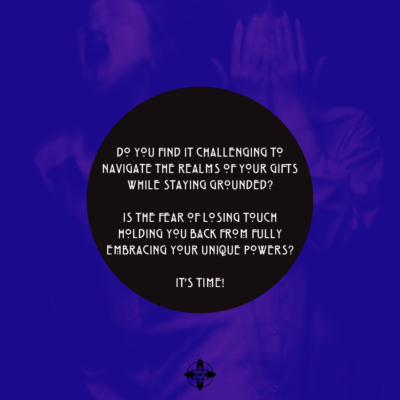 Let's go!