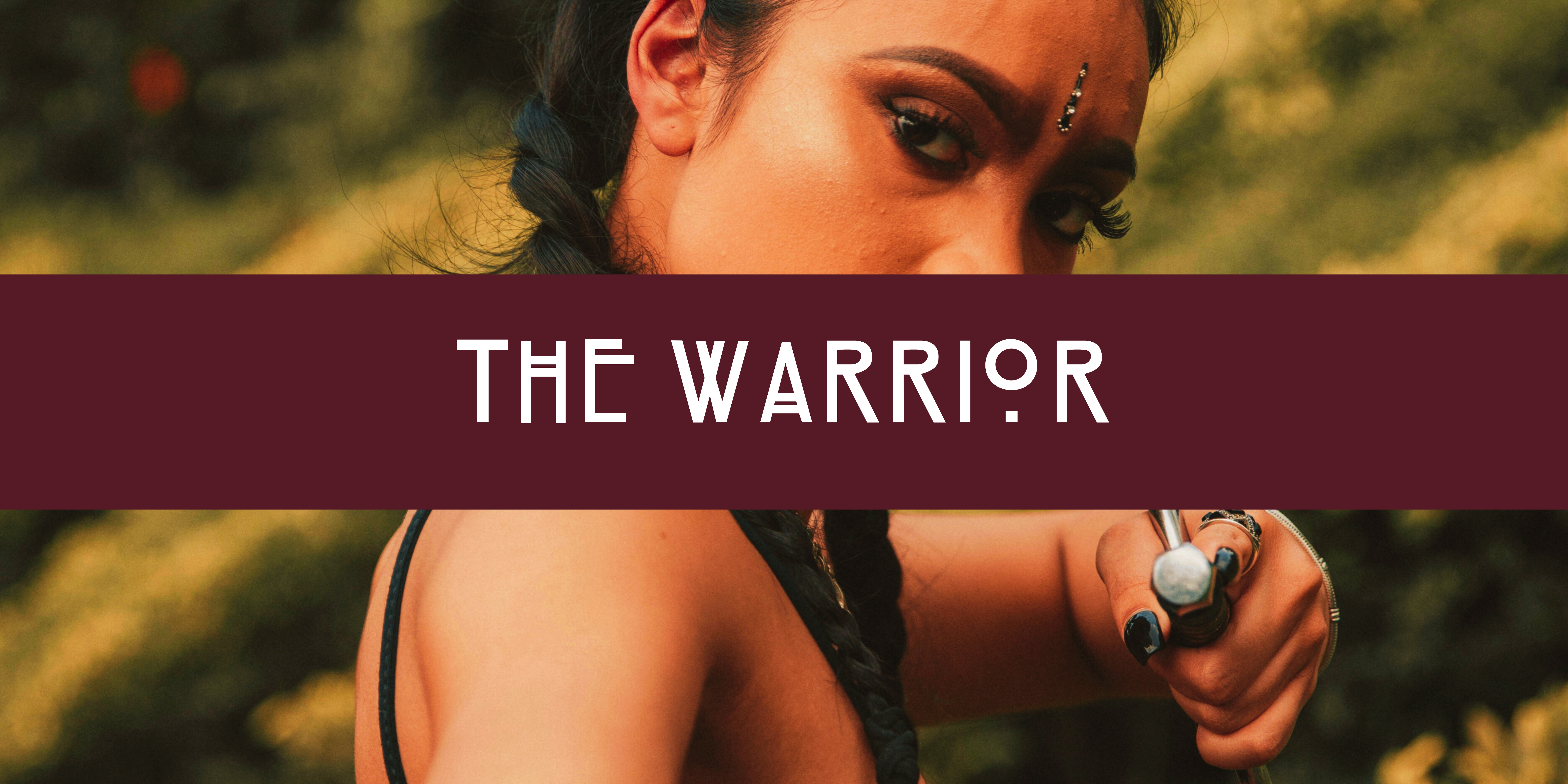 The Archetype of The Warrior
Hello my sweet Warrior!I know you far too well.
You are passionate, intense, and highly attuned to your emotions. You are not afraid to stand up for what you believe in, but sometimes struggle to find your center and balance. You may even hold back your boldness, trying to conform to societal norms.
But I am here to remind you that you are a warrior, and it's time to reclaim your power.You are tired of second-guessing yourself and trying to fit into a mold that society has created for you. It gets old getting wiped out by the hits you are taking.
It is time.
Are you ready to embrace your strength, courage, and fierce determination without apology? You know it is time to let someone have your back for a change!Together, we will break free from the old stories that have held you back and create a new architecture that allows you to feel seen, heard, and valued for who you truly are. No more second-guessing, no more holding back.
Let's dismantle the f*ckery and embrace your liberation.Here is how my coaching can be life-changing for you:
Help you reclaim your power and tap into your inner strength and courage, so you can confidently show up as your authentic self.

Together we will break free from old patterns and stories that have held you back, allowing you to live a life of liberation and freedom.

Help you align with your values and inner truth, so you can make decisions and take actions that are in alignment with who you truly are.

I got your back and will support you as you navigate the challenges that come with standing in your power and living life on your own terms.

Connect with warriors who are committed to living life boldly and fearlessly, supporting each other along the way.

Through our work together, you will grow and evolve, becoming more unapologetic, confident, and fiercely unstoppable.
By stepping into your power and living life on your own terms, you will inspire others to do the same and create positive change in the world.So join me in this fight, and let's create a world where your strength and courage can shine. It's time to Be F.i.e.r.c.e!